Located in Milltown, New Jersey!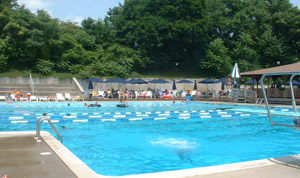 The Brookside Tradition
From total relaxation in the sun or shade
to active play with friends or family...
we've got what you want!
From great facilities... to a wide diversity of programs...
from a friendly atmosphere to the convenience and affordability you desire... Brookside has it!
STOP BY FOR A TOUR!
Come in for a tour of Brookside to really appreciate what it would be like to be a part of the "Brookside family".
Call us at (732)828-9885 to set up a visit.
---
Brookside is currently open for the summer!
Visit the News & Calendar page to signup for the Brookside Mailing List.
Click here for the 2014 Mini Minnow Meet Results.
Click here for an updated calendar of events.
Click here for the 2014 Swim Team Meet Schedule.